Message from the Newly Appointed Chairperson
Masahiro Hayakawa, M.D., Ph.D.(Division of Neonatology, Center for Maternal-Neonatal Care, Nagoya University Hospital)
December 2020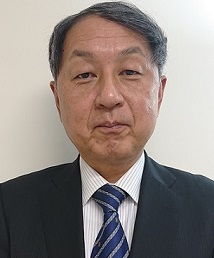 I am Masahiro Hayakawa, and I was appointed as the Chairperson of the Japanese Society for Neonatal Health and Development (JSNHD) in December 2020. The society has a history of more than 60 years, counting from the 1st Annual Meeting on Premature Baby, held in 1958. Now, JSNHD has more than 2,600 members, and is the oldest and largest academic society among those affiliated with the Japan Pediatric Society. JSNHD aims to improve and develop neonatal medicine, promote neonatological research, and encourage exchange among members, thereby improving the health, human rights, and welfare of infants and enlightening the public about these improvements.
In Japan, the successful outcome of high-risk neonates is outstanding, with a neonatal mortality rate of less than 1.0 per 1,000 live births, the lowest in the world. However, it is also true that some newborns cannot survive, have sequelae, and require home medical care. Long-term outcome is important, as is short-term outcome. In 2015, we changed the name of the society from "Japan Society for Premature and Neonatal Medicine" to "the Japan Society for Neonatal Health and Development," in which "health" and "development" are key words. As the new name suggests, we are achieving a higher level of neonatal medicine from acute to long-term.
JSNHD performs many academic, educational, and social activities. As academic activities, we hold an annual congress and award "The JSNHD Achievement Award" and "The JSNHD Young Researcher's Award" for outstanding academic articles. As educational activities, we hold the "NICU Beginner Seminar for Medical Students/Residents and Educational Seminar." In addition, we are training neonatologists through "The Young Neonatologist Fellowship," which supports young neonatologists to participate in the annual congress, and the "Sata Fellowship," which supports study abroad in the United Kingdom for three months. As a social activity, JSNHD has published on the web "Q&A for babies at evacuation centers in the disaster area," and prepared "Procedures for restoring neonatal medicine after a disaster." We also share information on our website regarding COVID-19 and problems related to medical devices in neonatal medicine.
JSNHD will do its best to ensure that as many high-risk neonates as possible grow healthy and provide irreplaceable happiness to their families. We appreciate the support and cooperation of all our members.