Message from the Newly Appointed Chairperson
Naoto Takahashi, M.D., Ph.D.(Department of Pediatric and Neonatal Intensive Care Unit)
November 2022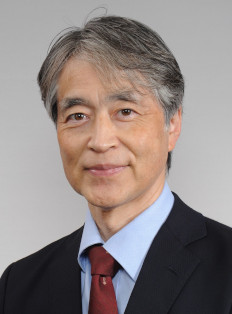 It is a great honor for me to be appointed as the President of Japan Society for Neonatal Health and Development (JSNHD) at the General Assembly in November 2022. At this time, I would like to express my sincere gratitude to all the members of the society, and at the same time I feel the heavy responsibility of this important position. I pledge that I will exert my best efforts to support all the families with their newborn babies and to contribute to the development of this society and neonatal medicine.
The aim of JSNHD is to develop neonatal medicine, to promote the basic and the clinical researches in Neonatology, to promote mutual exchange among the members, and eventually to improve child's health, human rights, and welfare of infants through the development of neonatal medicine and to enlighten the public of all these findings. JSNHD has a history of more than 60 years, counting from the 1st Annual Meeting on Premature Baby, held in 1958. JSNHD is the oldest and largest academic society among those affiliated with the Japan Pediatric Society. In 2015, we changed the name of the society from "Japan Society for Premature and Neonatal Medicine" to the current name, and our society became a public interest incorporated foundation in 2019.
Our society is currently facing several difficult issues. The first one is a financial problem due to the decrease of members. The second is the poor working environment for neonatologists, even though the Japanese Ministry of Health, Labor and Welfare is working on the "Reform of the way Physicians' work," which is scheduled to begin in 2024. We also face a serious problem of declining birthrate in this country. Furthermore, we need to deal with the global pandemic, climate crisis and war in the world. In this era, it may be difficult for us to hold a bright hope for the future.
Even in this situation, however, I think we should broaden our horizon, to exercise our wisdom with hope in our heart, and to drive ourselves forward towards strong cooperation among all members of the society. It is our mission to save newborn babies and to provide priceless happiness to their families. I am committed to devote myself to the development of JSNHD. Once again, I express my appreciation to all the support and cooperation from all the society members.