December 2018
President Tomohiko Nakamura(Nagano Children's Hospital)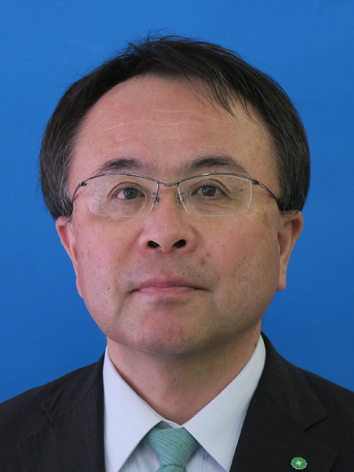 My name is Tomohiko Nakamura. I was appointed as the Chairperson of the Japan Society for Neonatal Health and Development (JSNHD) in November 2018. JSNHD was inaugurated 63 years ago in 1958 when the first Annual Meeting on Premature Babies was held. It changed its name to Research Group on Premature and Newborn Babies in 1965, Japan Society for Premature and Neonatal Medicine in 1986, and finally to the Japan Society for Neonatal Health and Development in 2015, a general incorporated association as it is today. It is the oldest and largest academic society with over 2,900 members, and is affiliated to the Japan Pediatric Society, Its aim is to improve and develop neonatal medicine, promote neonatological research, and encourage exchange among members , thereby improving health, human rights, and welfare of infants and enlightening the public about these improvements.
Since its establishment, JSNHD has witnessed remarkable development in neonatal medicine. In Japan, 19.5 out of 1,000 newborns died in 1958. The figure fell below 1.0 in 2017, to 0.9 out of 1,000 births, which is one of the lowest globally and demonstrates that Japan is providing medicine that offers the best care for mothers and babies in the world. To promote further development of Japanese neonatal medicine, JSNHD is quick to disclose information about defective medical devices for newborns, should any such issues arise. Regarding rare diseases, JSNHD is keeping under surveillance their diagnosis and treatment so that information can be applied to similar future cases. When the Great East Japan Earthquake occurred, JSNHD published on the web "Q&A about babies at evacuation centers in disaster areas " for the public and for healthcare professionals. JSNHD also prepared "Procedure for restoring neonatal medicine after a disaster, " which proved useful at the time of the Kumamoto Earthquake. Both pages are updated regularly.
As programs to train young doctors who would lead neonatal medicine of the future, JSNHD holds NICU Beginner Seminar for Medical Students/Residents every May, and Educational Seminar aimed at doctors with more than two years of experience in neonatal medicine in August every year. The Society offers the Young Neonatologist Fellowship to support participation of young doctors in academic meetings. The JSNHD Achievement Award and the JSNHD Young Researcher's Award are presented to doctors who publish excellent papers. The Sata Fellowship provides funding to doctors for a three-month study in the U.K. JSNHD continues to educate and encourage excellent neonatologists through these programs.
Internationalization being another important agenda, JSNHD signed on November 30, 2017 an agreement to form the Joint Congress on Neonatology, partnering with Taiwan and South Korea. A joint academic meeting is held in turn in Taiwan, South Korea, and Japan and Japan, with each nation serving as host every three years . Latest research findings in neonatal medicine are thus expected to be reported from Asia to the world, further enhancing progress in the field.
JSNHD is united in its efforts and commitment to make as many newborns as possible enjoy good health and bring their families a lifetime of happiness with them. We appreciate your continued support.